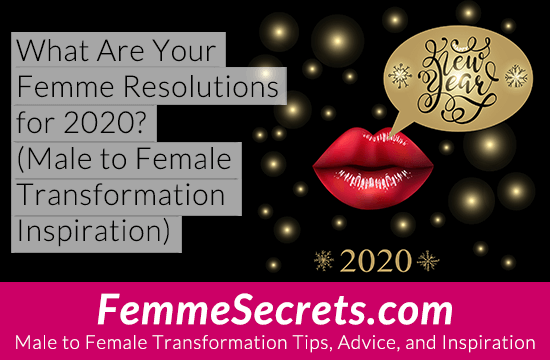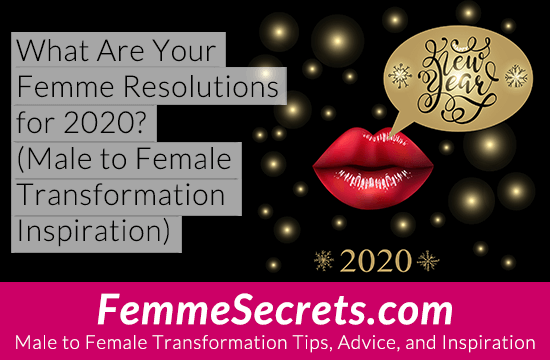 It's a brand new year… and a brand new decade!
No matter what 2019 was like for you, NOW is your chance for a fresh new start.
Do you have any goals or resolutions for your feminine self for 2020?
If so, I'd love to hear them!
Please take my poll and share your femme resolutions with us below. (Note: You can select more than one answer in the poll.)
Wishing you a fabulous 2020!
Love,
Lucille
What are your femme goals or resolutions for 2020?
Feel more confident
Improve manners and etiquette
Begin my transition
Come out to family or friends
Go out in public as a woman for the first time
Improve makeup and fashion skills
Feminize my voice
Improve feminine walk and movements
Lose weight
Enlarge breasts
Other (please specify)

Loading …
Related Posts
FREE GIVEAWAY! Tell Me the Story of Your Name
What is Your Greatest Transgender or Crossdressing Achievement?
Top 7 Lingerie Rules (Male to Female Transformation Tips)