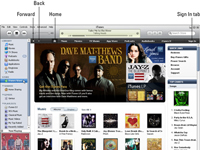 Consumer Electronics
MP3 Players
iPod
How to Set Up an iTunes Store Account
By Tony Bove
iTunes makes buying music and videos easy. But before you can purchase your first song or video, you need to set up an iTunes Store account. Follow these steps to get your Store Account situated: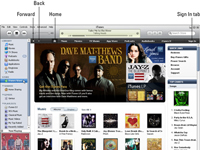 1In iTunes, click the iTunes Store option in the Store section of the Source pane or click a music link or Genius sidebar link.
The iTunes Store home page appears, replacing the iTunes List pane.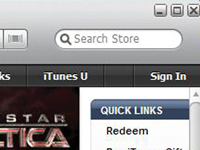 2Click the Sign In tab in the upper-right area of the window to create an account (or sign in to an existing account).
After you click the Sign In button, iTunes displays the account sign-in dialog box. If you already have an account that you've logged on to before using iTunes, type your ID and password and then click the Sign In button.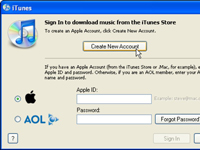 3Click the Create New Account button.
iTunes displays a new page that welcomes you to the iTunes Store.
4Click the Continue button, select I Have Read and Agree to the iTunes Terms and Conditions, click Continue, and then fill in your personal account information.
Make sure your password isn't easy to guess.
5Click the Continue button to go to the next page of the account setup procedure, and then enter your credit card information.
The entire procedure is secure, so you don't have to worry. The iTunes Store keeps your personal information (including your credit card information) on file so you don't have to type it again.
6Click Continue to finish the procedure.
The account setup finishes and returns you to the iTunes Store home page. You can now use the iTunes Store to purchase and download content to play in iTunes and use on an iPod, an iPhone, or an Apple TV.