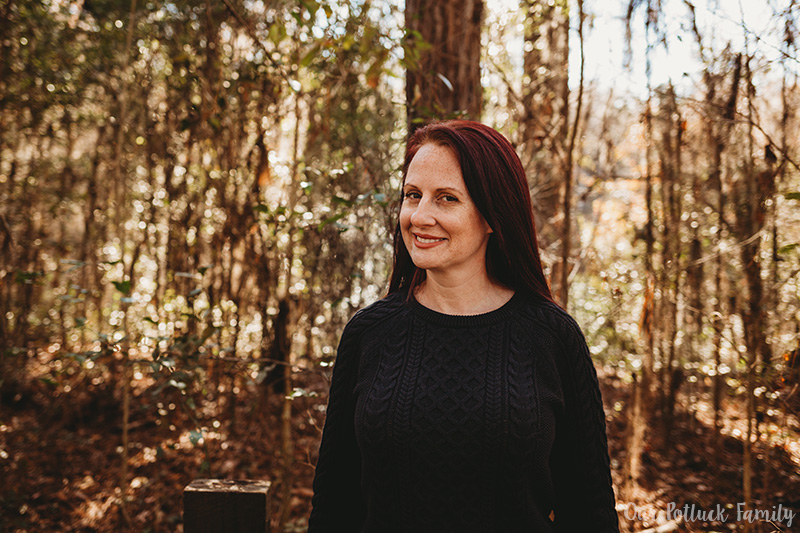 I've partnered with vitafusion and L'il Critters as part of an Influencer Activation and all opinions expressed in my post are my own.
I used to be the type of person who mocked those with the self-affirming weekly planners, personal mantras, and growth mindset mentality, but honestly, that's all changed. When I began my teaching career at the beginning of this school year – having not taught in public schools since 2008 – I was incredibly overwhelmed, and I reverted back to some negative behaviors I thought were long gone. I was too critical of myself, experienced self-doubt, and just felt highly-disorganized. I forgot how important it was to simply be kind to myself! My overall health was not what it could or should have been, so it was time to make some changes. I started by improving my self-talk, cleaned up my diet, added the gym back into my schedule at least once a week, and started taking vitafusion Women's Gummy Vitamins. Here are a few pointers to change your life by improving your self-talk.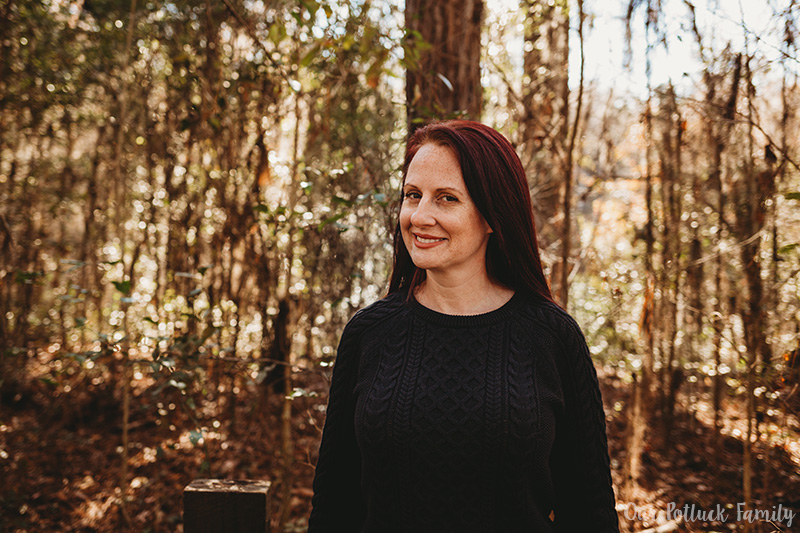 Enter the Resolutions at Walmart Sweepstakes for a chance to win a gym membership for a year!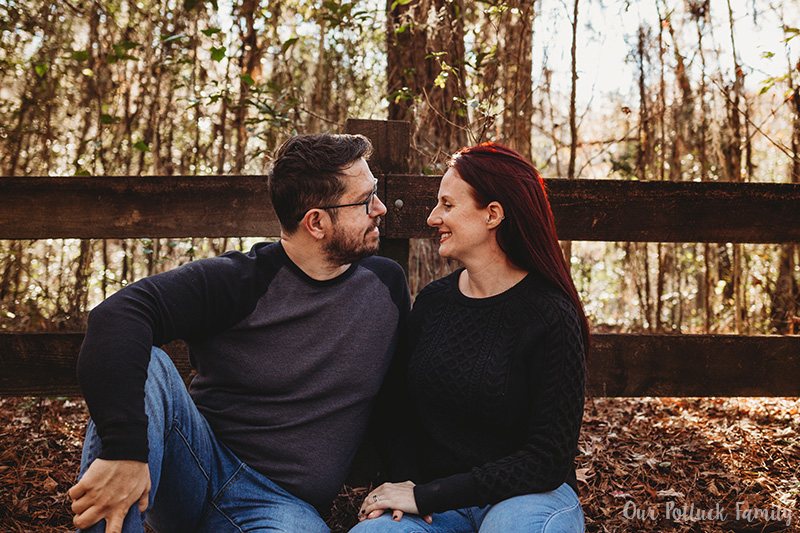 Better Self-Talk Improved My Life
As I said above, my self-talk was a mess. I blamed myself for things that were not my fault, I criticized myself even when I was trying my best, I told myself "I can't…" way too often, and just expected myself to do everything right the first time. But I knew in my heart that I could be a really amazing 3rd grade teacher, so I began focusing on that instead. I began forgiving myself for mistakes I made, understanding that making mistakes meant that I was taking risks and learning new things. I looked at my career not as something I should already know how to do perfectly but a learning process I was excited to begin. And I recognized that being vulnerable and asking for help was the best way to grow. Pretty quickly, I felt better about myself. I wanted good things for myself. I realized my own potential as an educator, and I felt better overall.
During this time, a few quotes really stuck with me:
Forgive yourself for not knowing what you didn't know before you learned it.
You will never speak to anyone more than you speak to yourself in your head. Be kind to yourself.
Always be a work in progress.
In the end, what truly matters most is how well you rise after the fall.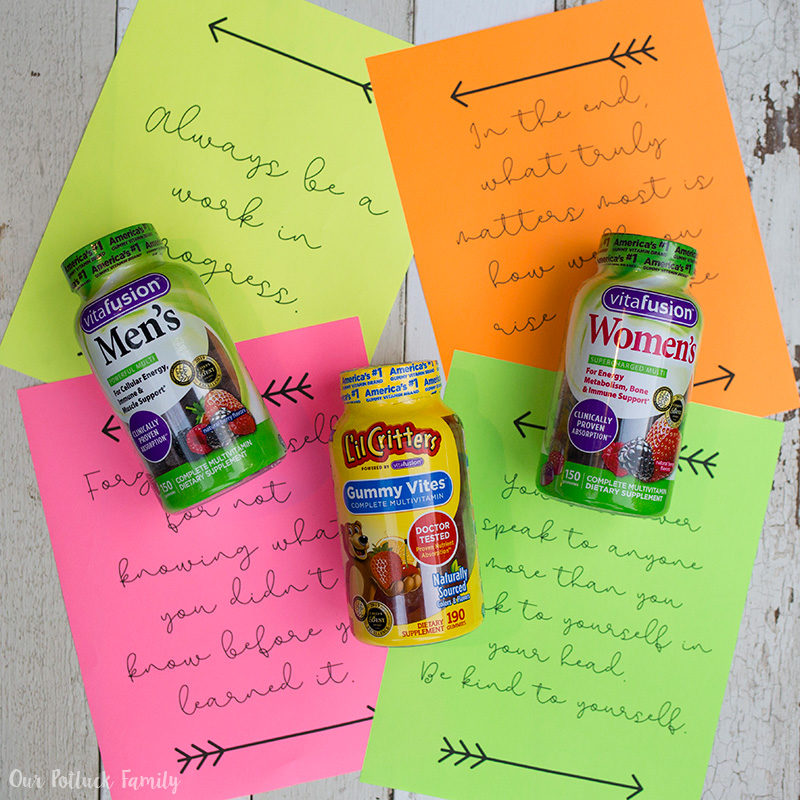 Improved Self-Talk Led to Positive Changes
Once I improved my self-talk, I realized it was time to take better care of myself overall. I began meal planning again, trying to catch a yoga/pilates class at the gym at least once a week, and I purchased vitafusion Men and Women's Gummy Vitamins and L'il Critters Children's Gummy Vitamins for myself, Richard, and the kids. It was important to focus on wellness for my whole family! As the #1 Gummy Vitamin Brand, vitafusion gummy vitamins give adults an easy way to be nutritious daily. vitafusion is the only gummy vitamin brand with "clinically proven absorption"* and has Award Winning Taste!** L'il Critters gummy vitamins give kids the great taste they want in a fun, gummy bear shape they love, and it is the only gummy vitamin brand with "doctor tested proven nutrient absorption"*.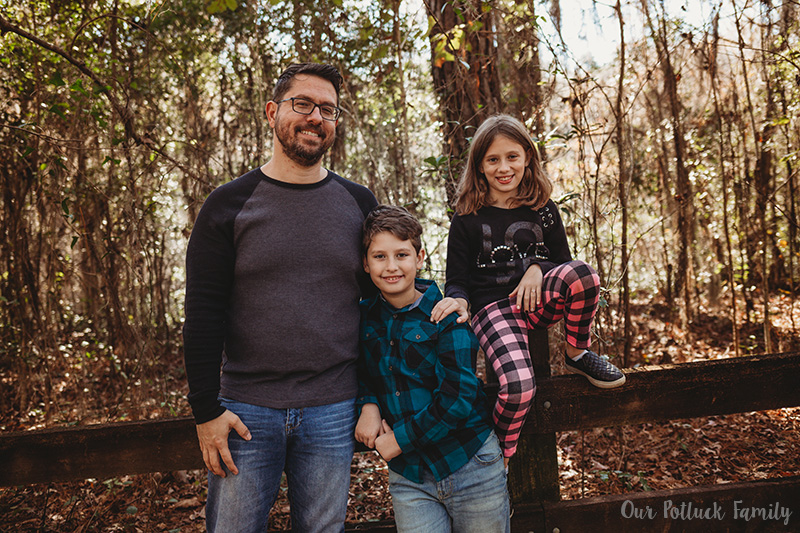 Head to Walmart where you can purchase vitafusion gummy vitamins for the whole family! With L'il Critters Children's Gummy Vitamins, you can give your children the nutrients they need without anything extra – no artificial sweeteners or flavors, high-fructose corn syrup, synthetic dyes, gluten, or dairy.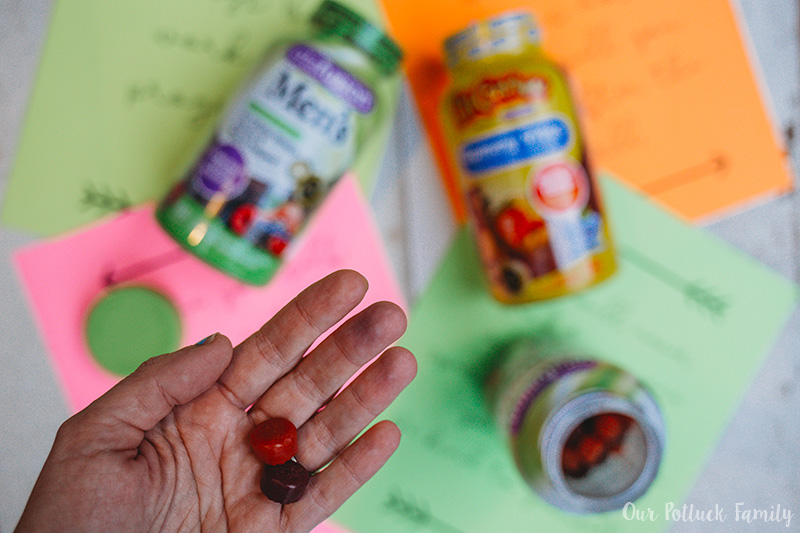 My resolutions for this year? Continue on this path of physical and mental wellness. Be kinder to myself. Remember how important self-care can be, especially during difficult times.
Do you find positive self-talk to be important to your overall well-being?
Pin this image below!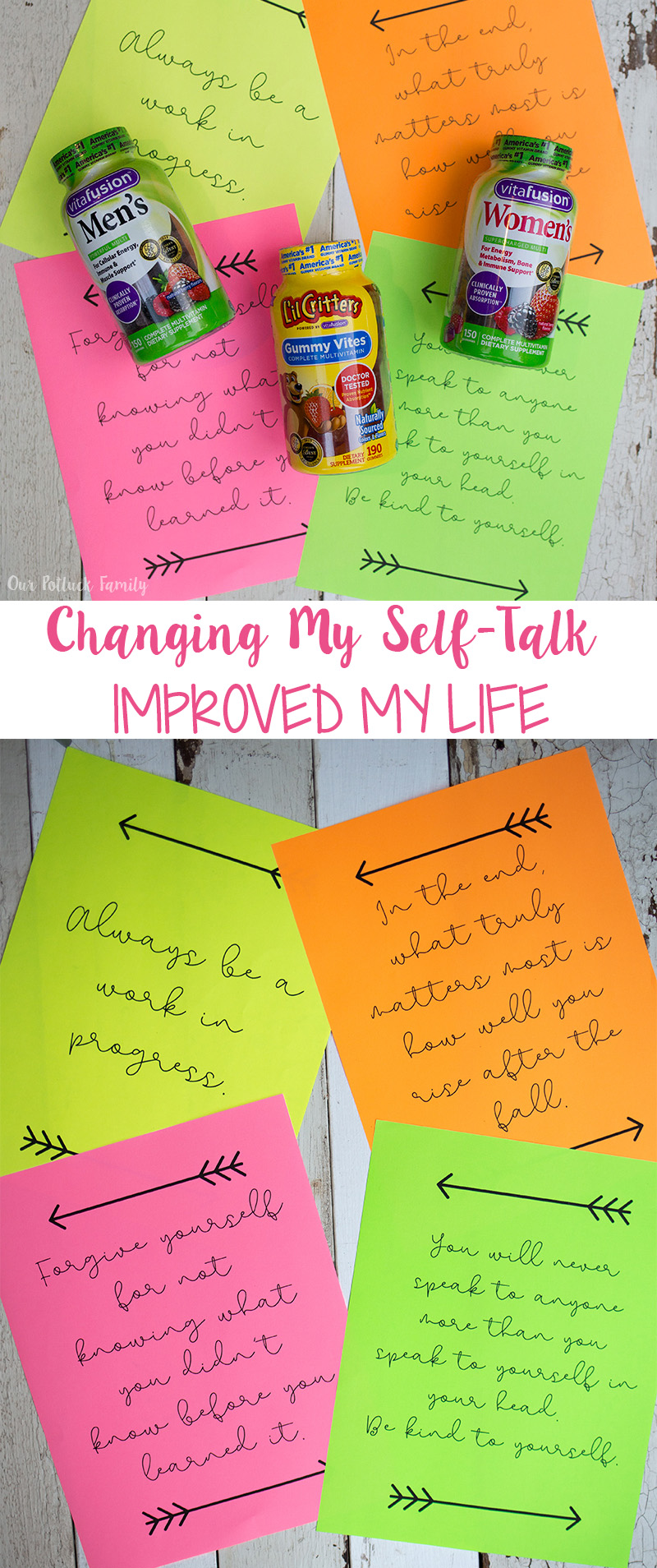 *For Vitamins C & D3 in products that contain those nutrients
** The ChefsBest Excellence Award is awarded to brands that surpass a quality standard established by independent professional chefs.
Related